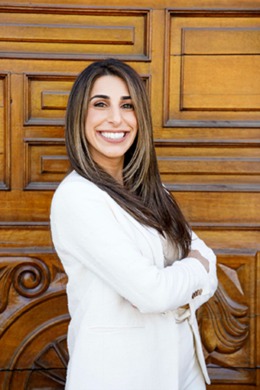 A natural passion for business and entrepreneurship along with a desire to help and serve others are the primary driving forces behind Amirah Hallum as an expert Broker/Realtor.
Amirah holds a Bachelor's Degree in Human Resources and Management from CalPoly and speaks Spanish, Arabic, and English fluently. She's extremely self-disciplined, consistent, and hardworking to deliver ideal results to her real estate clientele. 
Amirah has been working as a Realtor for the past 6 years in the Coachella Valley and Greater Palm Springs area. She specializes in residential real estate and is currently the top producing agent for her brokerage for five years running.
In addition, Amirah enjoys working with a variety of clients ranging from first-time home buyers, second-time/vacation homeowners, investors, luxury market buyers, and senior buyers and sellers. Since the area where her firm operates is a resort/destination market, she finds no problem providing expected results for these types of clients and more.
What sets Amirah apart from other real estate brokers is her determination, in-depth market knowledge of Coachella Valley, genuine desire to help and assist her clients. She listens to their needs and makes meeting those expectations her top priority. She looks at home buying as a personal business and finds it truly rewarding to help clients navigate the sometimes unpredictable waters of real estate acquisition. 
Professionally, she is an excellent negotiator and has a unique and deep understanding of the real estate market that allows her to provide keen advice to her clients when it comes to real estate opportunities.
When not busy helping clients either buying or selling homes, Amirah loves to get lost in a good book. She also loves dancing and she's an avid sports fan. Contact Amirah to plan your next real estate goals in the Great Palm Springs/Coachella Valley area!